The four 2017 shortlisted projects were located in Tokyo, Japan; Copenhagen, Denmark; Melbourne, Australia; and the village of Upper Kingsburg in Nova Scotia, Canada.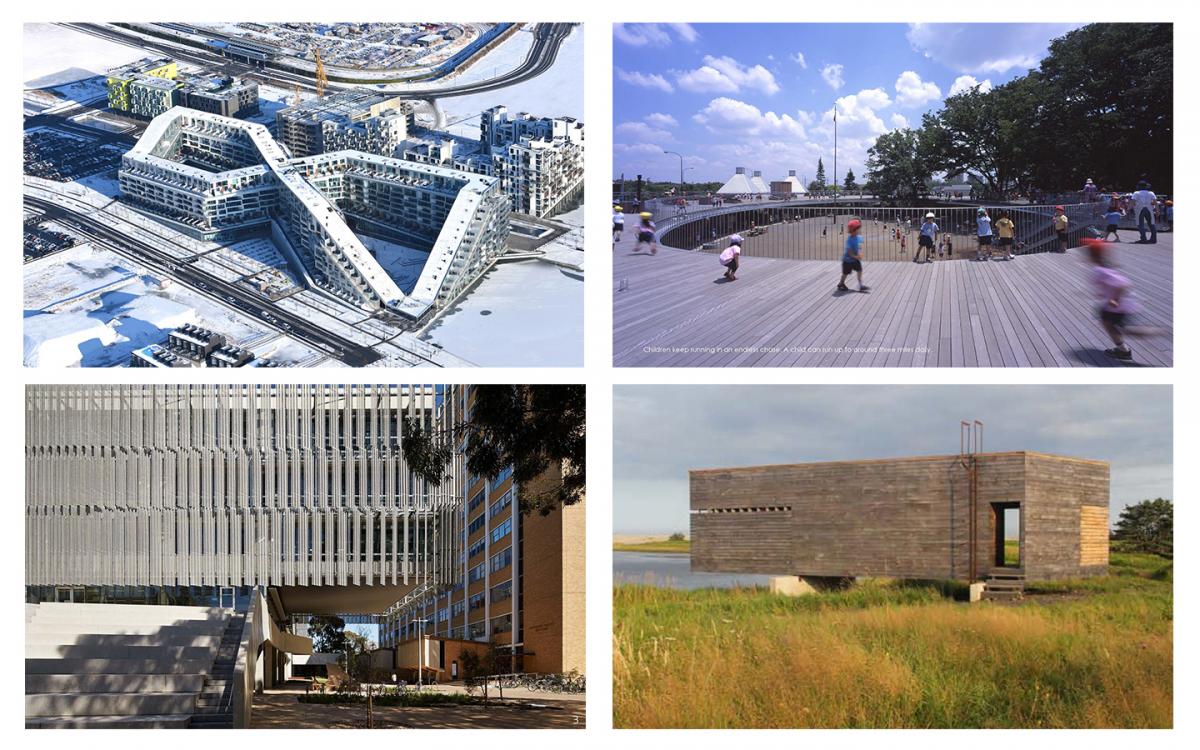 "These projects celebrate human life and shape activity," says RAIC President Ewa Bieniecka, FIRAC. "They embody innovation, contribute to how we experience space, and explore how spaces allow opportunities for freedom. The four shortlisted projects demonstrate how architecture is generous and gives back to the community. These works have a strong sense of place and connect to their surrounding landscape."
"The jury was very encouraged to see an increased international interest from a total of 17 countries and four continents," says Barry Johns, FRAIC, Jury Chair and a Trustee of the RAIC Foundation. "It clearly shows that the Prize is growing in stature around the world, and that is very gratifying. Moreover, the general project submissions demonstrated a high level of engagement with the demanding aims and objectives found in the terms of reference for this unique award, and the four shortlisted projects are extraordinary in this regard." 
2017 Jury Members:
Monica Adair, MRAIC: Co-founder of Acre Architects and 2015 Recipient of the RAIC Young Architect Award.
Manon Asselin, MRAIC: Co-founder of Atelier TAG and Associate Professor of Architecture at the University of Montreal.
Bryan Avery, MBE: Founder of Avery Associates Architects, author, and lecturer. 
George Baird, FRAIC: Founding Principal of Baird Sampson Neuert Architects; former Dean of the John H. Daniels Faculty of Architecture, Landscape, and Design at the University of Toronto; and 2010 Recipient of the RAIC Gold Medal.
Peter Cardew, FRAIC: Founder of Peter Cardew Architects and 2012 Recipient of the RAIC Gold Medal.
Barry Johns, FRAIC: Jury Chair and Chancellor of the RAIC College of Fellows.
Li Xiaodong, Hon. FAIA: Winner of the inaugural Moriyama RAIC International Prize.
 
David Covo, FRAIC, Associate Professor of Architecture at McGill University, was the Professional Advisor to the jury.
[Image credits clockwise from top left: 8 House, Copenhagen, Denmark by BIG (Bjarke Ingels Group). Photo by Drago Lufto; Fuji Kindergarten, Tokyo, Japan by Tezuka Architects. Photo by Katsuhisa Kida; Shobac Campus, Nova Scotia, Canada by The Village Architect, MacKay-Lyons Sweetapple Architects. Photo by Brian Mackay-Lyons; Melbourne School of Design, Melbourne, Australia by John Wardle Architects and NADAAA. Photo by Peter Bennetts]