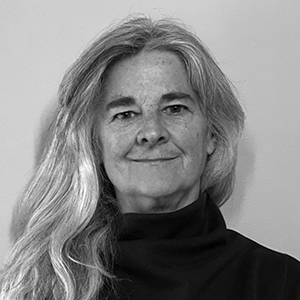 Susan Ruptash, FRAIC, Architect, OAA 
Principal Emerita 
Susan Ruptash is an architect with a lifelong passion for accessible and inclusive design. She worked at BDP Quadrangle for 29 years, including nine years as Managing Principal. Following her retirement from full-time work in 2018, she continues to advise BDP Quadrangle on strategic and business matters. 
Susan was the project architect for many of Quadrangle's major institutional projects using her expertise in accessibility to help create positive independent living environments for seniors and persons with disabilities. Susan was a co-founder of AccessAbility Advantage, the precursor to Human Space, a global collaborative of experts and specialists working with placemakers and city builders to create spaces for all. 
Susan was the accessibility consultant for the Planning, Design and Compliance of the Toronto 2015 Pan/Parapan American Games Athletes' Village and for four of the sporting event venues. 
In 2006, Susan was honoured by her peers with induction into the College of Fellows of the Royal Architectural Institute of Canada. In 2014, she received the G. Randy Roberts Service Award from the Ontario Association of Architects for her service to the profession. In 2015, Susan proudly accepted the award recognizing BDP Quadrangle as one of Canada's 50 Best Managed firms, an award renewed every year since.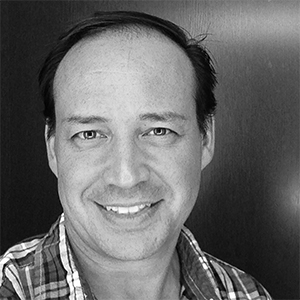 Alfred Waugh Architect AIBC, NWTAA, OAA, MRAIC, LEED AP 
Owner | Principal, FORMLINE ARCHITECTURE   
Alfred Waugh is one of the few Indigenous Architects in Canada and his firm Formline Architecture is leading the way in defining culturally sensitive and environmentally responsible architecture. His stature within Indigenous and academic communities was proven with his design for the 2017 Indian Residential School History and Dialogue Centre (IRSHDC) at the heart of the University of British Columbia campus, leading directly to his current work on the Indigenous House for the Scarborough campus of the University of Toronto and the New Central Library for Saskatoon. IRSHDC has been lauded for its integration of building and landscape, the symbolic uses of materials such as copper, and its rising to the challenge of a contemporary Indigenous design, without making specific architectural reference to any one of Canada's many and diverse First Nations.  
Waugh's creativity and independence are born of his background and education. Born in Yellowknife, Waugh enjoyed summers fishing and hunting on the East Arm of Great Slave Lake. His father, who is of English heritage, is a retired prospector, while his mother, who's family originated in northern Saskatchewan, is a registered member of the Fond Du lac Denesuline First Nation. Waugh has an undergraduate degree in Urban and Regional Planning from the University of Lethbridge. Graduating with honours, he is the first Full Status person to graduate from UBC's School of Architecture and is also the first Indigenous architect to become LEED (Leadership in Energy and Environmental Design) certified.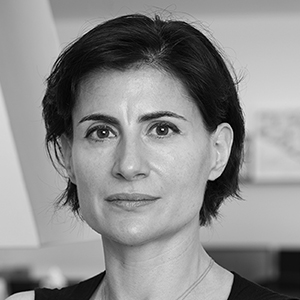 Amale Andraos, Hon. FRAIC
Co-founder of WORKac  
Amale Andraos is co-founder of WORKac, a New York-based firm that focuses on architectural projects that reinvent the relationship between urban and natural environments, as well as the Dean of the Columbia University Graduate School of Architecture, Planning and Preservation.  
Andraos's research has focused on climate change and its impact on architecture as well as on the question of representation in the age of global practice. Her publications include We'll Get There When We Cross That Bridge (Monacelli Press, 2017), The Arab City: Architecture and Representation (Columbia Books on Architecture and the City, 2015) co-edited with Nora Akawi, 49 Cities (Inventory Press, 2015), and Above the Pavement, the Farm! (Princeton Architectural Press, 2010) in collaboration with Dan Wood. 
WORKac has achieved international acclaim for projects such as the Miami Museum Garage in Miami's Design District, The Edible Schoolyard at P.S. 216 in Brooklyn, the Kew Gardens Hills Public Library, Queens and a new student center for the Rhode Island School of Design. Current projects include the Beirut Museum of Art in Lebanon, and a new public library for North Boulder Colorado. The firm was recently recognized as the AIA New York State Firm of the Year.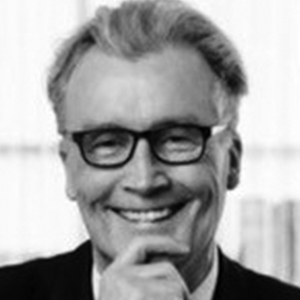 Diarmuid Nash, BES, M.Arch., OAA(PP), AIBC, AAA, FRAIC(PP), HON AIA, HON FCARM 
Partner, MORIYAMA & TESHIMA ARCHITECTS 
A Partner at Moriyama and Teshima projects, he has served as President of the Ontario Association of Architects (OAA), the Royal Architectural Institute of Canada, Chancellor of the RAIC College of Fellows and, is currently on the College's Foundation, focusing on fundraising for student scholarships.  
He teaches in the Masters of Architecture program at the Daniels School of Architecture and has been a guest lecturer at Waterloo, and Carleton and X University.  His recent project work includes competitions such as the Dubai Archaeology Museum, Dubai, Honey Bee Research Centre for the Ontario Agricultural College at University Guelph and the Canada Pavilion Dubai 2020.  
Current projects include the Parks Canada Archives Collection Facility in Gatineau, Quebec and the rehabilitation of the West Memorial Building on Wellington Street in Ottawa. Select past projects include the Aga Khan Museum, Toronto and the Delegation Building in Ottawa, both collaborations with Pritzker Prize-winner Fumihiko Maki and Associates.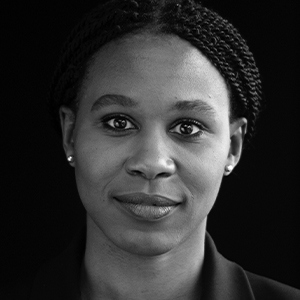 Farida Abu-Bakare OAA, MRAIC 
Project Director, Accra, Adjaye Associates 
Farida is a registered architect in Ontario and holds a Master of Architecture from Ryerson University and a Bachelor of Architectural Studies from Carleton University. She is a Project Director at the award winning architectural and design firm; Adjaye Associates. Prior to, she lived and worked throughout Canada and the United States with the global design, architecture, engineering, and planning firm HOK to build an extensive portfolio including workplace, corporate headquarters, healthcare, higher education, aviation, justice, science, and advanced technology projects. 
Farida uses architecture and design as tools to support and empower the communities she lives within. She is the emeritus Community Affairs Director of Atlanta's NOMA Chapter (National Organization of Minority Architects) whose mission is to champion diversity within the design profession. Her work with NOMA led her to co-found and chair BAIDA (Black Architects and Interior Designers Association) a Canadian non-profit organization which promotes diversity, equity, and inclusion in the profession of architecture and interior design in 2019. 
Farida is also passionate about contributing to the future of the profession in Canada and serves on the provincial self-governing body, the Ontario Association of Architects (OAA) as an elected OAA Council member on a three-year term (2021-2023).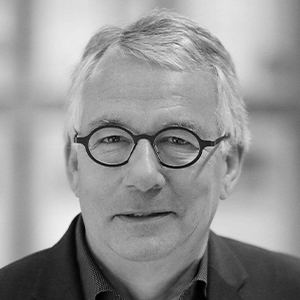 Peter Busby, C.M., FRAIC, LEED® Fellow 
Global Design Principal, Perkins&Will 
Internationally recognized for his contributions to architecture and planning, Peter Busby's award-winning portfolio embodies his philosophy of social responsibility and commitment to sustainable design. Since opening his Vancouver practice in 1984, Peter's body of work has gained a reputation for design excellence and innovation, becoming a powerful catalyst in the growth of the green architecture movement in North America and abroad. After merging his firm with Perkins&Will in 2004, Peter became a driving force across the company, compelling its industry-leading sustainable design initiatives. He has received 5 National Governor Generals Awards, 11 Lieutenant Governor Awards (B.C.) 2 AIA COTE awards, became a Fellow of the RAIC in 2006. He has also won the RAIC Gold Medal for Architecture, an is a Member of the Order of Canada. At Perkins&Will, Peter is a Global Design Principal, bringing his focus on sustainable communities and regenerative design to projects across the firm, nationally and internationally.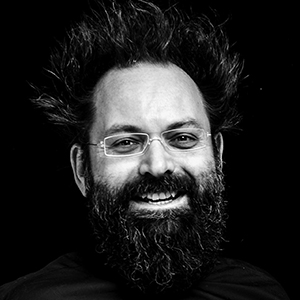 Sasa Radulovic NSAA OAA MAA SAA AAA AIBC FRAIC B.E.D. M.Arch LEED a.p. 
Co-founding Partner, 5468796 Architecture 
Sasa co-founded the Winnipeg-based practice 5468796 Architecture in 2007 with Johanna Hurme and Colin Neufeld. The firm has since achieved national and international recognition, including three Governor General's Medals in Architecture from the Royal Architectural Institute of Canada and inclusion in the prestigious DOMUS Guide to Top 50 Architecture Firms worldwide. 
5468796 has consistently produced work that is refreshingly bold, formally adventurous, and, on occasion, provocative. In a time when most emerging Canadian firms cleave to a sort of polite Modernism, 5468796 chooses to allocate the bulk of each project's cost to realizing the grand gesture in architecture—creating buildings, spaces and conditions of exuberance, originality and innovation. Canadian Architecture, Leslie Jen, ed. 2021 
Sasa lectures extensively at universities, forums and festivals across Canada, the United States, Europe and Asia. He is an active member of the Board of Directors of the University of Manitoba Partners Program, an organization that promotes communication between professionals, industry, educators and students, and is Co-Director of the Prairie Design Awards. He has taught design at the University of Manitoba, the University of Toronto Daniels Faculty of Architecture, the University of Montreal and at the College of Architecture, Illinois Institute for Technology, Chicago.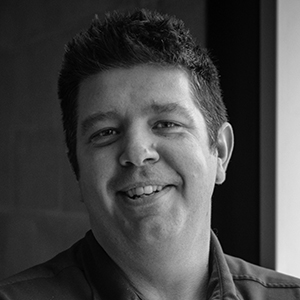 Talbot Sweetapple, BA, BEDS, M.Arch, FRAIC, MAIA, NSAA, AAPEI, ALBNL, AANB, NH, VT 
Partner, MacKay-Lyons Sweetapple Architects 
Talbot was born in St. John's, Newfoundland, on the East coast of Canada. In 1989, he attended Dalhousie University in Halifax, Nova Scotia and received a Bachelor of Arts with a major in Philosophy. In 1997, he graduated with a Master of Architecture as a Sexton Scholar in the Faculty of Architecture at the Technical University of Nova Scotia. He was also a recipient of the American Institute of Architects Medal. 
After working in both Berlin and Toronto, Talbot joined Brian MacKay-Lyons Architecture Urban Design in 1999. He then partnered with Brian in 2005 to form MacKay-Lyons Sweetapple Architects Limited. In 2014, MacKay-Lyons Sweetapple Architects won the Royal Architectural Institute of Canada Firm Award. In 2017, Brian and Talbot were honoured as laureates of the prestigious Global Award for Sustainable Architecture by the Cite de l'Architecture et du Patrimoine in Paris, under the patronage of UNESCO.  
Talbot has held several visiting Professorships at leading universities and is currently a Professor of Practice at Dalhousie University's Faculty of Architecture. Talbot was named Fellow of the Royal Architectural Institute of Canada in 2018.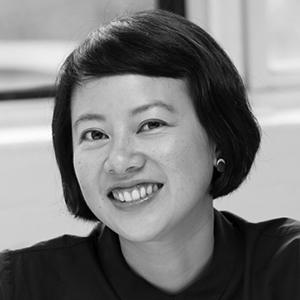 WH Vivian Lee, OAA, AIA 
Director, Master of Architecture Program, Daniels Faculty of Architecture, Landscape, and Design 
University of Toronto 
Wei-Han Vivian Lee is a registered architect in the U.S. and Canada, and director of the Masters of Architecture program at the University of Toronto Daniels Faculty. As founding partner of LAMAS, Lee brings to the studio her research on the role of craft in the age of digital architecture as related to issues of craft, labor, vernacular traditions, and professional practice.  
LAMAS was named 50 Best Architecture Firms by Domus in 2020. The firm was also interviewed by Architect Magazine in their series "Next Progressives'' in 2017. LAMAS has won awards for both their built projects and speculative research. In 2019, LAMAS was awarded Best Research Project by Architects Newspaper for their project "Delirious Facade." LAMAS also won Frame Magazine's Bar of the Year Award in 2020 for Avling Brewery. The studio was shortlisted in 2014 by MoMA PS1's Young Architects Program. Prior to LAMAS, Lee practiced as a project manager at SHoP Architects and LTL Architects in New York City. Lee received her masters of architecture from Harvard's Graduate School of Design. She holds a B.A. in studio arts from Wesleyan University.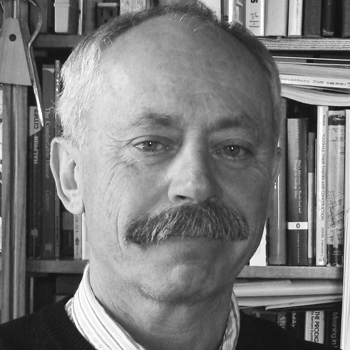 David Covo, OAQ FRAIC 
David Covo is an Associate Professor and past Director (1996-2007) of the Peter Guo-hua Fu School of Architecture at McGill University, where he teaches design and drawing, sketching, and professional practice. He is a Fellow of the Royal Architectural Institute of Canada and a member of the Order of Architects of Quebec (since 1976). A past President of the Canadian Architectural Certification Board, he is currently a member of the Advisory Committee for the RAIC Centre for Architecture at Athabasca University and a director of the Arthur Erickson Foundation. 
His research is related to his teaching and practice and has addressed drawing and design, sustainable design, barrier-free design, and housing. He worked in Pakistan in 1976 with John Schreiber and Yasmeen Lari, Architects, and has since worked in teaching and/or research in Mexico, China, Romania, South Korea, and Singapore. 
Professor Covo has served as the Professional Advisor for the Moriyama RAIC International Prize since the first round of the Prize in 2014. Other juries on which he has served include the competitions for the Canadian Museum of Human Rights in Winnipeg, the Canadian High Arctic Research Station in Cambridge Bay, and most recently, the transformation of the Musée d'art contemporain in Montreal.